Surface Grinding Machines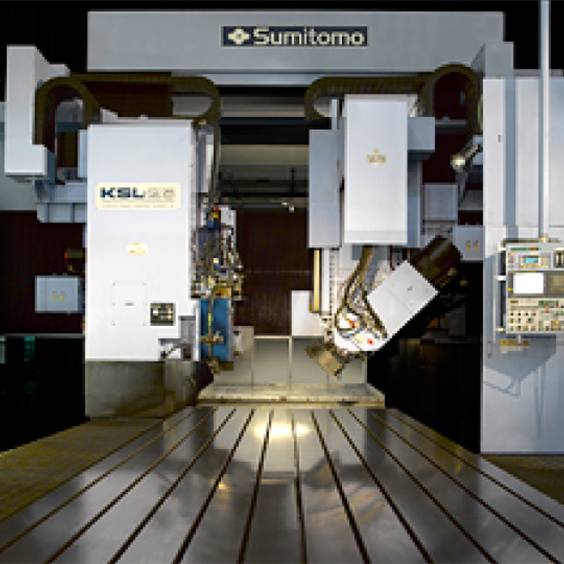 Dengan melanjutkan tradisi pengerjaan "Scraping", kami terus menyediakan mesin gerinda yang mampu mencapai proses penggerindaan presisi dan produktivitas tinggi.
Scraping, sebuah teknik turun temurun yang mendukung dunia ultra-presisi. Dengan teknik yang dimiliki seorang ahli, Sumitomo Heavy Industries Finetech, Ltd mempunyai sejarah sepanjang setengah abad membuat surface grinding machine. Kami sebagai manufaktur surface grinding machine ukuran besar yang ternama, dan memiliki banyak pengalaman suplai seperti manufaktur mesin CNC, manufaktur alat semikonduktor kristal cair, industri otomotif maupun industri molding, dan mendapat banyak kepercayaan dari pelanggan. Kami pun berkomitmen untuk tetap menjawab berbagai macam kebutuhan pelanggan secara cepat.
Klik di sini untuk mendapatkan info detail tentang Surface Grinding Machines
CNC Double Column Type - KSL Series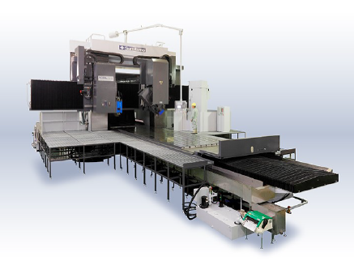 Karena dilengkapi dengan kepala gerinda berporos horizontal dan kepala gerinda yang dapat berputar, mesin ini dapat menggerinda secara efektif dan dengan tingkat akurasi tinggi pada slideway mesin tooling/mesin industri, komponen mesin presisi pada umumnya,. Kemudian proses operasional tanpa operator (No-man Operation) juga dapat diwujudkan dengan menambah Pallette Changer (APC) dan Automatic Grinding Wheel Changer (AWC).
CNC Double Column Type - KSL-F Series (Crossrail Fixed Type)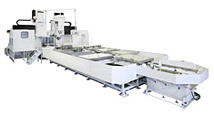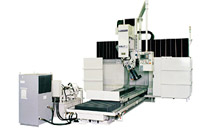 Mesin Surface Grinding double column type yang kompak merupakan hasil penyempurnaan pengalaman kami yang luas digabungkan dengan teknologi elektronik terbaru. Mesin ini sangat cocok untuk grinding dies berukuran besar, lempengan berukuran besar, seramik, surface plates, dan untuk proses di bidang yang lebar.
CNC Precision Surface Grinding Machines - KSH Series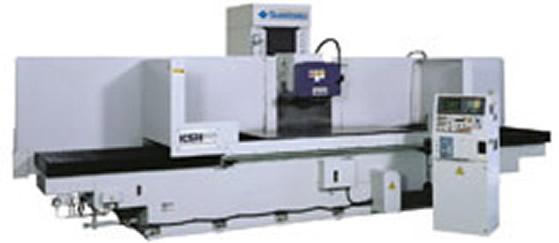 Dengan fitur standar berupa sistem input interaktif, mesin ini dapat bekerja pada mold, dan bermacam-macam perangkat, juga komponen dari mesin presisi pada umumnya dengan tingkat presisi yang tinggi dan efisien.
Vertical Spindle Rotary Surface Grinding Machine - SVR Series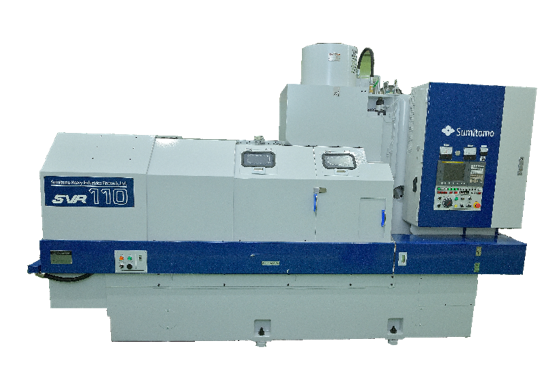 Dengan siklus otomatisnya, mesin ini dapat menggerinda berbagai macam permukaan secara efisien, dari tipe berat hingga proses gerinda yang membutuhkan tingkat presisi tinggi. Dengan pilihan roda gerinda, proses dapat diaplikasikan pada beragam material, mulai dari logam pada umumnya, seramik, kaca dan material-material lainnya.
Vertical Spindle Rotary Surface Grinding Machine - SPG Series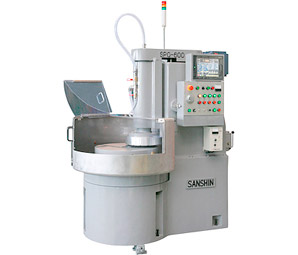 Grinding machine vertical spindle rotary dengan model meja yang fix, memiliki sistem mekanisme yang unik, mampu menggerinda dengan super presisi bermacam material yang rapuh seperti optical glass, seramik, ferit, maupun berbagai macam komponen material lainnya.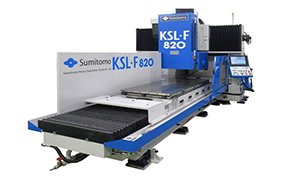 CNC Double Column Surface Grinding Machines (Crossrail Fixed Type) KSL-F8 Series
A new series with the table width of 800mm has been added. Surface grinding machine that is the embodiment of compactness and user friendliness.
Untuk informasi lebih lanjut mengenai produk di atas silakan hubungi kami
Telepon
Departemen Penjualan, Sumitomo Heavy Industries Finetech, Ltd.
Web
Sumitomo Heavy Industries Finetech, Ltd.