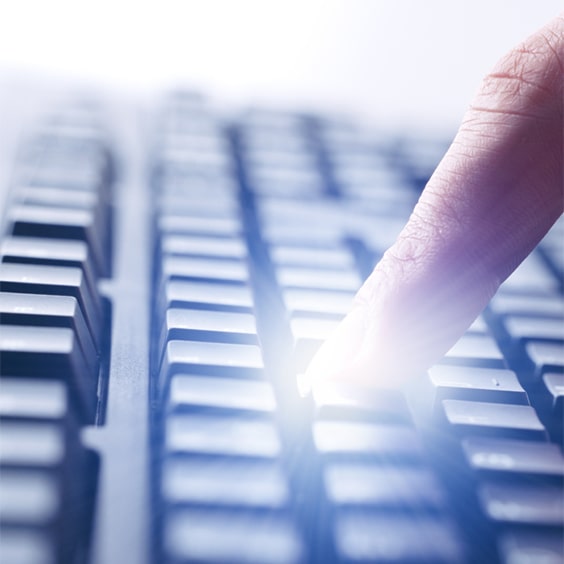 Keputusan manajemen yang cepat dimulai dari sini.
Grup SHI secara konsisten menyediakan berbagai layanan yang mendukung pemecahan masalah dalam proses desain dan operasi manufaktur.
Saat manajemen yang cepat dibutuhkan, maka penting untuk bisa merespon dengan cepat berbagai perubahan kondisi pasar serta diversifikasi kebutuhan pelanggan.
Dengan tema "Mengubah Teknologi Informasi menjadi Strategi", perusahaan Lightwell telah mengumpulkan dan memanfaatkan pengetahuan yang dimilikinya selama 40 tahun sejak didirikan, dan secara konsisten menyediakan berbagai macam layanan berikut untuk mengatasi tantangan dalam proses desain dan operasi manufaktur.
Klik di sini untuk informasi lebih lanjut
1

Mengoperasikan desain 3D untuk reformasi proses desain

2

Pemanfaatan data linkage yang stabil dari proses desain hingga manufaktur

3

Memperbaiki informasi pembuatan produk melalui manajemen bill of material yang terintegrasi

4

Optimalisasi lini produksi melalui simulasi lini produksi virtual

5

Mewujudkan perencanaan produksi yang optimal melalui TOC (Theory of Constraints) - Memvisualisasikan keadaan aktual produksi
Contoh solusi yang diberikan oleh Lightwell dalam proses bisnis pelanggan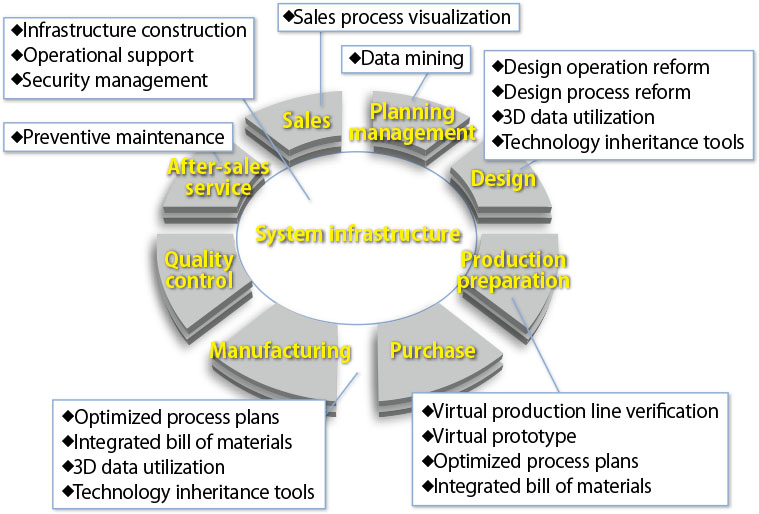 Operasi Desain 3D/Memperbaiki Proses Desain
Penggunaan 3D CAD akan merevolusi proses desain secara efektif. Selain itu, manajemen data yang konsisten dari perencanaan hingga desain/proses produksi memungkinkan desain bersamaan yang efisien.
Berbagi informasi desain yang akurat dari departemen desain ke departemen produksi memungkinkan peningkatan kualitas desain, mencegah mundurnya produksi, serta perencanaan pada proses selanjutnya dan pengerjaan yang terencana.
Solusi visualisasi "APS" dari Lightwell, mewujudkan perencanaan produksi yang optimal dengan menggunakan TOC.
Dengan berfokus pada aktivitas manusia, alat ini menyediakan proses desain yang efisien serta evaluasi dari berbagai sisi dan verifikasi di lini virtual.
Pengembangan catatan elektronik untuk inspeksi proses produksi
Sistem inspeksi dengan terminal tablet digunakan untuk mendapatkan data elektronik hasil pemeriksaan kualitas proses produksi. Hal ini akan membantu operasi bisnis yang lebih efisien, standar yang lebih seragam, dan virtualisasi yang lebih baik.
Untuk informasi lebih lanjut mengenai produk di atas silakan hubungi kami