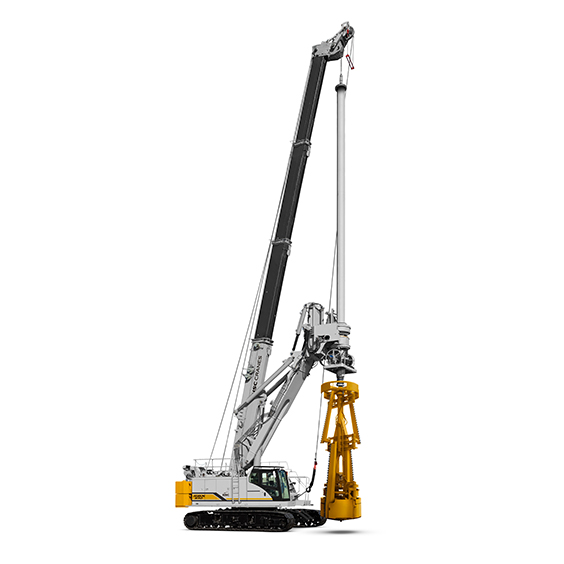 Foundation machines untuk menembus tanah yang keras
Pemenang Nippon Brand Prize dari Nikkan Kogyo Shimbun, Ltd. pada 46th Machinery and Industrial Design Award Presentation
Mesin yang digunakan di lokasi konstruksi untuk membuat tiang (kolom) yang digunakan untuk menyangga struktur gedung komersial dan kondominium.
HSC menawarkan rangkaian peralatan konstruksi seperti bor tanah berdasarkan crawler crane yang dirancang khusus untuk pembangunan struktur fondasi di berbagai lokasi konstruksi. Dalam beberapa tahun terakhir terdapat peningkatan jumlah proyek konstruksi di mana bor tanah terbukti bermanfaat, seperti untuk pembangunan kembali kawasan perkotaan dan konstruksi struktur baru yang diikuti dengan pembongkaran bangunan lama atau struktur bawah tanah. SDX612 Earth Drill dari HSC adalah mesin bor seri teleskopik yang telah memenangkan penghargaan Nippon Brand pada "46th Machinery and Industrial Design Award Presentation" yang disponsori oleh Nikkan Kogyo Shimbun Ltd. Business and Technology Daily News.
Klik di sini untuk informasi lebih lanjut
1

Ramah lingkungan

Untuk membangun masyarakat di masa mendatang, dibutuhkan mesin-mesin dengan teknologi yang paling mutakhir. Dilengkapi dengan mesin terbaru yang bersih dan hemat energi sesuai regulasi pembuangan gas yang semakin ketat, terintegrasi dengan sistem kontrol yang modern, serta telah maju satu langkah lebih depan untuk menjaga keharmonisan dengan lingkungan.

2

Mobilitas dan bongkar pasang yang mudah

Mesin fondasi harus dipindahkan dari suatu lokasi kerja ke lokasi kerja yang lain. Oleh karena itu, mesin fondasi HSC selain didesain dengan performa dasar yang memenuhi standar regulasi transportasi yang semakin ketat, juga dirancang untuk mudah dipasang dan dibongkar. Selain itu, fitur bongkar pasang otomatis dapat mengurangi biaya yang muncul saat perakitan dan pemasangan.

3

Aman dan bertenaga besar

Seiring dengan ukuran struktur bangunan yang semakin membesar serta kebutuhan akan ketahanan gempa semakin tinggi, pengecoran tiang di tempat (cast-in-place) cenderung menjadi semakin besar diameternya. Bor tanah HSC mempunyai torsi penggalian yang cukup besar untuk mengebor lubang untuk tiang-tiang tersebut dan dilengkapi dengan alat kerek yang kuat dan cocok untuk pengoperasian pengeboran. Fitur keselamatan termasuk sistem layar yang besar dan alarm peringatan suara yang tepat waktu dan andal membantu menunjang tingkat keselamatan yang lebih tinggi.

4

Layanan purna jual yang andal

Garansi dua tahun (atau 2.000 jam) dan hadir dengan HSC crawler crane sehingga dapat digunakan dengan cara yang andal dalam jangka waktu yang lama. Fungsi remote sensing dapat digunakan untuk memantau mesin dan kondisi operasi dari jarak jauh sehingga informasi kerusakan dapat segera dideteksi, dengan demikian waktu dan biaya perawatan yang diperlukan dapat berkurang.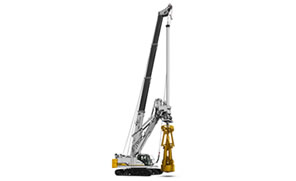 Soil Improvement Machines
Untuk informasi lebih lanjut mengenai produk di atas silakan hubungi kami
Telepon
Grup penjualan internasional, Sumitomo Heavy Industries Construction Cranes Co., Ltd.
Web
Sumitomo Heavy Industries Construction Cranes Co., Ltd.