Control System
Drive control system untuk proses roll to roll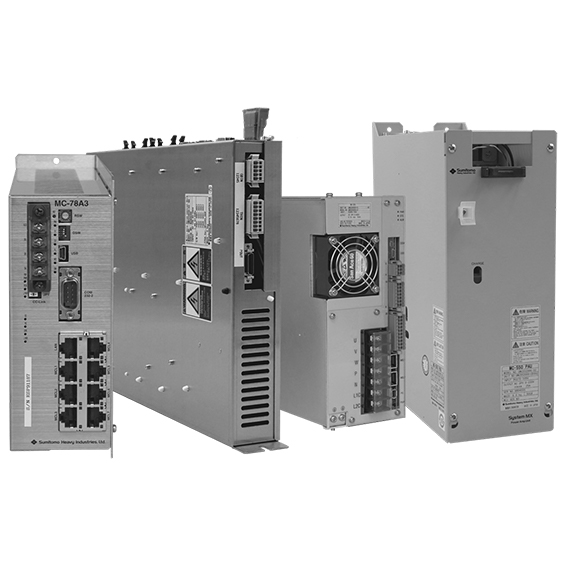 Memungkinkan drive control system dengan presisi tinggi dan fleksibel
SHI menyadari bahwa konsumen membutuhkan drive systems dengan fungsionalitas yang lengkap. Oleh karena itu, kami telah menyediakan paket control software untuk berbagai proses roll to roll, seperti film coaters, rotogravure printing presses, dan dry laminators.
Drive control system "System MX Ⅱ," yang terintegrasi dengan teknologi kami juga dapat secara fleksibel merespons berbagai komposisi peralatan melalui kontrol yang terkoordinasi pada sejumlah poros.
Klik di sini untuk informasi lebih lanjut
Apa itu proses roll to roll?

Roll to roll = Teknologi untuk mengoper media web yang fleksibel dan secara terus menerus
Proses roll to roll merupakan suatu proses di mana peralatan (mesin) akan melepaskan bahan dasar dalam bentuk gulungan seperti film/foil logam atau bahan lainnya kemudian memprosesnya sambil terus mengangkutnya dan menggulungnya kembali.
Proses yang membutuhkan teknologi drive system
Proses pencetakan presisi, pelapisan kertas dan film, serta pelapisan film membutuhkan pengangkutan bahan dasar dengan presisi tinggi. Oleh karena itu, drive system hadir untuk berbagai macam kebutuhan produsen peralatan.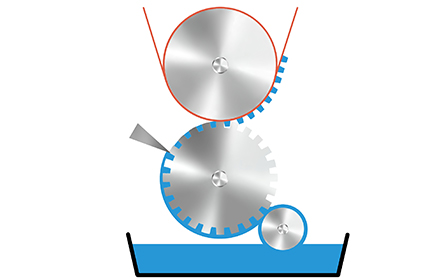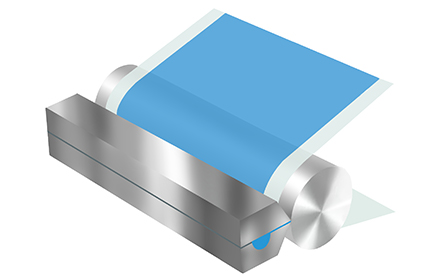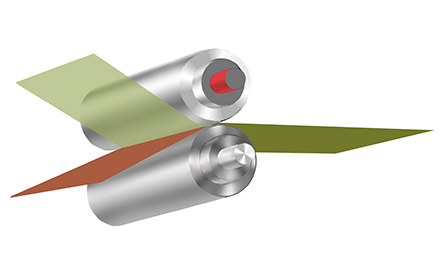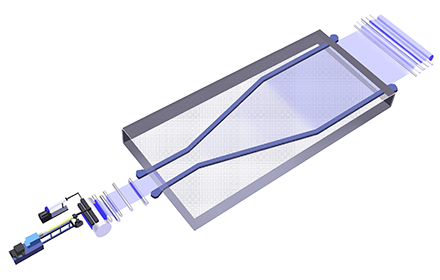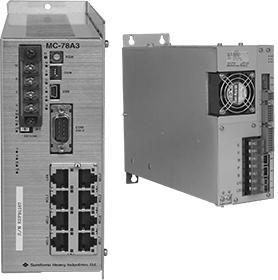 Memanfaatkan sistem komunikasi khusus berbasis EtherNet (MC-LINK)

Perbedaan pengiriman/penerimaan data yang terjadi pada setiap node yang terhubung ke jaringan telah diminimalisir. Kemampuan ini didapatkan dengan adanya ordinary line control applications dan high-speed sophisticated synchronized control applications.
Memungkinkan kontrol yang tersinkronisasi dari perangkat dengan presisi tinggi, seperti mesin cetak.

Pemrosesan kalkulasi kontrol secara terpusat untuk vektor masing-masing poros, serta melakukan kalkulasi untuk kontrol sistem mulai dari proses unwinding to winding melalui operasi yang sepenuhnya disinkronkan.
Produk menunjukkan kinerja yang lebih tinggi dari produk-produk sebelumnya.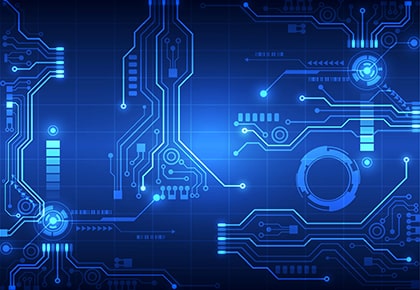 Control software khusus untuk kontrol roll to roll tersedia dalam satu paket

Pemblokiran fungsi diperlukan untuk mengontrol peralatan di berbagai proses, seperti pemrosesan kertas/film/pencetakan/pemrosesan logam. Dilengkapi dengan paket software yang canggih sehingga sistem dapat dengan mudah merespons berbagai jenis peralatan.
Analisis dan pemrograman mesin yang mudah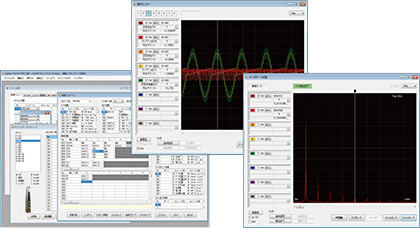 Uji coba/analisis status yang mudah

Dikemas dengan alat penyesuaian yang unik sebagai pengendali proses kontrol roll to roll. Selain itu, control system juga dilengkapi dengan multi-shaft high-speed monitor dan fitur analisis FFT sehingga sistem dapat dengan mudah melakukan analisis siklus untuk fluktuasi tegangan dan getaran mesin.
Pemeliharaan dari Jarak Jauh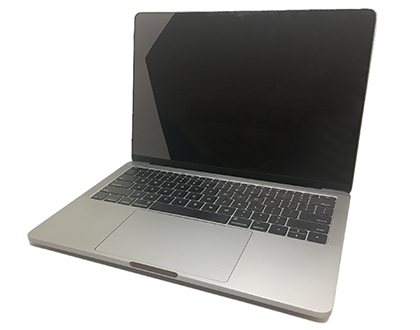 Mampu melakukan pemantauan/diagnosis kerusakan atau tugas lainnya dari jarak jauh

Dengan menghubungkan PC yang sudah diinstal controller adjustment tool, ke koneksi internet atau WiFi maka Anda dapat dengan mudah melakukan pemantauan operasi dan diagnosis kerusakan.
*

Memungkinkan untuk pengoperasian PC dari jarak jauh. Meskipun demikian, demi alasan keamanan maka kami membutuhkan keterangan lebih lanjut sebelum Anda mengoperasikan item yang melibatkan perubahan pada peralatan, seperti perubahan parameter.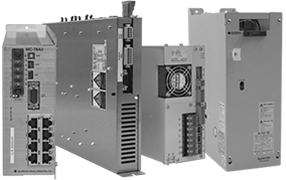 Special controller for roll to roll process line control System MX Ⅱ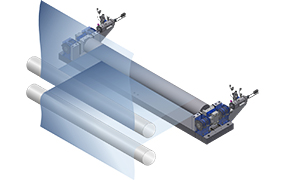 High precision air dancer unit seri ADU-AS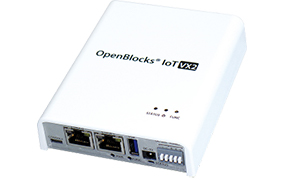 High-speed data logger unit for System MX Ⅱ, GW-010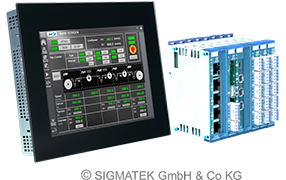 Smart drive control system EASY3 System MXs
Untuk informasi lebih lanjut mengenai produk di atas silakan hubungi kami
Telepon
Departemen Penjualan, Div Mekatronika.