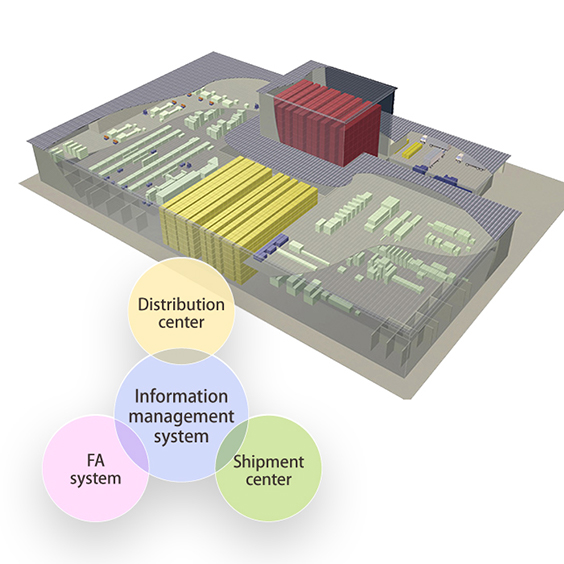 SHI Group memecahkan berbagai masalah logistik pelanggan dengan menyediakan teknologi dan kemampuan teknik yang andal.
Grup SHI memecahkan berbagai persoalan logistik di beragam industri mulai dari FA hingga distribusi dengan teknologi engineering yang andal serta didukung oleh performanya yang kaya akan pengalaman, dan juga kemampuan teknikalnya dalam menggunakan sistem informasi manajemen terkini.
Klik di sini untuk informasi lebih lanjut
Solusi penyimpanan berdensitas tinggi
Sistem gudang otomatis yang inovatif "Magic Rack" dapat memanfaatkan ruang secara efektif serta mampu menghemat jumlah manpower/tenaga kerja untuk penanganan palet.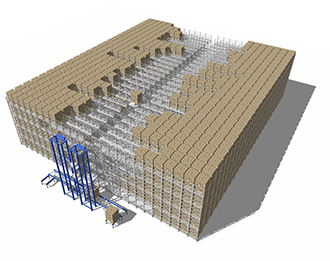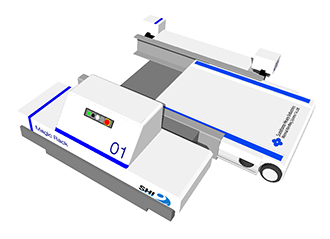 Dapat berkoordinasi dengan berbagai sistem

Sistem ini dapat berkoordinasi dengan berbagai sistem logistik, seperti sistem transportasi yang beroperasi secara otonom (AGV/AGF), sistem picking dan sorting otomatis, serta dapat diterapkan pada berbagai macam proses operasi.
Pemanfaatan ruang yang efektif dan pengurangan biaya konstruksi

Sistem memungkinkan untuk penyimpanan yang jauh lebih efisien serta menyediakan layout yang lebih fleksibel sehingga Anda dapat memanfaatkan ruang secara menyeluruh di gudang yang tersedia. Selain itu, Anda juga dapat mengontrol ketinggian bangunan saat membangun gudang baru sehingga hal tersebut akan berkontribusi pada pengurangan biaya konstruksi.
Hemat tenaga kerja untuk pengoperasian forklift

Sistem ini akan mengurangi kebutuhan forklift di dalam area penyimpanan dengan secara terus menerus menjalankan storage/retrieval otomatis dan pengumpulan selama 24 jam sehari. Sistem ini akan mereformasi gaya kerja di lokasi logistik.
Proses pengiriman yang lancar dengan sortir otomatisk

Untuk mempersiapkan outgoing schedule di hari berikutnya, Anda bisa menggunakan sortir otomatis pada malam hari atau jam istirahat lainnya. Dengan demikian, Anda bisa mengurangi waktu tunggu untuk pengoperasian truk dan forklift.
Solusi pabrik film yang canggih
Grup SHI menjamin keselamatan para pekerja dan menjaga kualitas produk melalui transportasi otomatis yang menyeluruh, proses pengangkatan dan pelepasan barang, dan penyimpanan rol di dalam lingkungan yang bersih..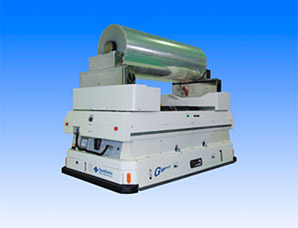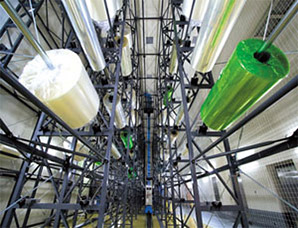 1

Memberikan keamanan melalui interface otomatis dengan mesin produksi

Proses produksi tanpa operator dapat dilakukan melalui interface otomatis antara mesin produksi dengan RDRV.

2

Jaminan kualitas produk

Shaft hanging roll automatic warehouse dan penggunaan RDRV memungkinkan penanganan rol tanpa kontak dengan tangan manusia. Teknologi tersebut akan menjamin kualitas produk dengan mengurangi bubuk abrasi yang dihasilkan selama penyimpanan, pengangkutan, pemasangan, dan pelepasan.

3

Skala mudah diubah dan fleksibilitas pengepakan barang

Metode transfer RDRV dan transfer rol memungkinkan penyesuaian yang fleksibel untuk ekspansi serta perubahan gaya pengepakan gulungan di masa mendatang.

4

Identifikasi sumber defect dengan mudah dan cakupan yang terpengaruh.

RMeS (Roll Management System) mengidentifikasi sumber penyebab terjadinya defect pada barang, sehingga dapat memperjelas cakupan yang terkena pengaruh.
Solusi transportasi barang berat
Grup SHI menggunakan teknologi crane otomatis dengan kinerja yang kuat untuk mewujudkan proses onsite logistic yang aman dan dapat dipercaya.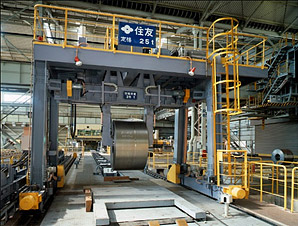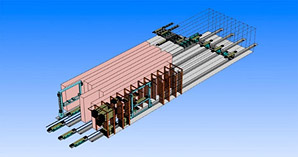 1

Menangani barang-barang berat dengan aman dan andal

Dengan teknologi dan didukung oleh pengalaman yang luas, Grup SHI dapat menangani barang-barang berat dengan aman dan terjamin, termasuk proses penting di dalamnya yaitu transportasi, reloading dan penyimpanan.

2

Kontribusi terhadap jaminan kualitas

Mengurangi kerusakan barang dengan memanfaatkan teknologi yang kami miliki saat proses penyimpanan dan pemindahan barang.
E-Commerce dan Solusi Distribusi
Grup SHI membangun suatu pusat logistik dengan produktivitas dan akurasi pengiriman yang tinggi sehingga dapat merespon beragam kebutuhan dan volume kargo harian yang fluktuatif.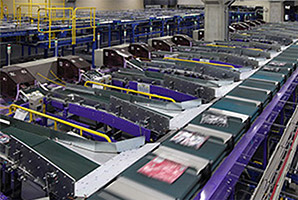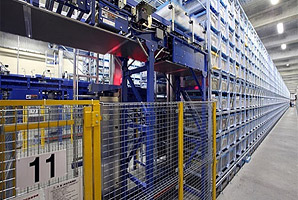 1

Fleksibel terhadap gelombang pengiriman

Inventaris yang mencukupi dan kelengkapan barang dapat terpenuhi dengan sistem BEST eS (Integrated Logistic Management System) dan Active Face Picking System (AFPS) untuk merespon gelombang pengiriman.

2

Lead time pengiriman yang lebih pendek

Waktu tunggu pengiriman dapat dipersingkat melalui alokasi dan penyortiran yang lebih efisien dengan penggunaan sistem picking yang lancar dan Matrix Assort.

3

Skala mudah diubah dan fleksibilitas pengepakan barang

Instruksi kerja yang akurat dan sistem inspeksi dengan BEST eS (Integrated logistics management system) dapat mencegah kesalahan operator.

4

Identifikasi sumber defect dengan mudah dan cakupan yang terpengaruh.

Produktivitas yang tinggi dapat tercapai melalui Active Face Picking System (AFPS) dan Matrix Assort yang dikelola oleh BEST eS (integrated logistics management system).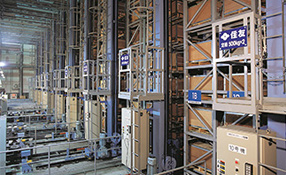 Automatic Warehouse System
High Density Deep Storage System Magic Rack
Pallet automatic warehouses
Packet case automatic warehouses
Cylinder automatic warehouses
Active Face Picking System (AFPS)
Suspended roll automatic warehouses
Shank guide roll automatic warehouses
Hazardous material automatic warehouses
Lengthy cargo automatic warehouses
Freezing/refrigerating automatic warehouses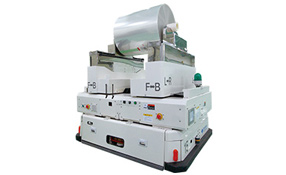 Automatic Guided Vehicle System
RDRV(Roll Delivery and Retrieval Vehicle)
AGV (Automatic Guided Vehicle)
Circ Liner
Heavy material transport cart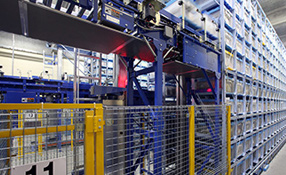 Picking System
Active Face Picking System (AFPS)
Picking cart
Layer picker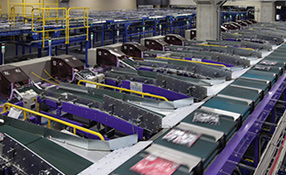 Sorting System
Matrix Assort
Digital sorting
Shoe sorter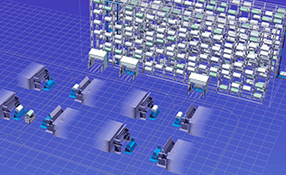 Logistics Management System
BEST eS (integrated logistics management system)
RMeS (roll management system)
eS Navi (forklift guidance system)
*

Active Face Picking System, RDRV, Circ Liner, and Matrix Assort adalah merek dagang terdaftar (paten) dari Sumitomo Heavy Industries, Ltd.
Untuk informasi lebih lanjut mengenai produk di atas silakan hubungi kami
Telepon
Sumitomo Heavy Industries Material Handling Systems Co., Ltd.
Logistics Systems
Web
Sumitomo Heavy Industries Material Handling Systems Co., Ltd.